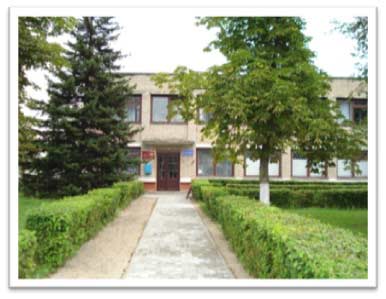 Antopol District Industrial Enterprise (ADIE) was formed in July, 1944. It consisted of: brick factories in the village of Sveklichi and the village Gorodets, carpentry and sewing workshops, mills, forges, a power plant. Since 1948, there opened a foundry for the production of cookware (cast iron pots).
In 1957 from Leningrad the equipment for the production of rope and twine was transported and installed, in 1959 District Industrial Enterprise began producing cotton.
Since September 1959, after the elimination of Antopol Dstrict there was a consolidation to Drogichin District Food Industrial Enterprise. It consisted of the food industry (the production of starch, juices, kissels), Bezdezh lime plant, brick plant, plant for the production of wool and ropes.
From January 1, 1962 it has been separated into Antopol District Industrial Enterprise. It consisted of Artel "Standard" of abolished district cooperatives area, tailoring, hairdressing, blank parts.
In 1973, the construction of the main production building was completed with the area of 6 236 m2, where the production of ropes and cotton took place, as well as the office building - 501 m2, the boiler economy building - 476 m2.
In 1975, the brick factory was isolated from ADIE.
Since 1979, the company became known as Antopol cotton-rope factory. 2 lines for the production of half-woolen yarn for knitting to art products enterprises were established.
In January 1979 it consolidated Kobrin weaving factory.
In 1983 3 metal hangars with total area of 1485 m2 were commissioned. Rope plant equipment was dismantled and replaced by the spinning. Since then the factory moved to issue wool cotton of technological purposes, cotton sheet wadding. 5 lines for the production of half-woolen spinning (carding machines Befama, the Republic of Poland, and spinning machines PB-132, Kostroma) were esyablished. The main raw material was waste production of companies: Pinsk Worsted Enterprisel, Novopolotsk "Polimir".
In 1990 cotton production reached 3806 tons per year, yarn - 592 tons, cotton sheet wadding - 265 th.m.p.
The number of employees in 1990 was 258 people.
In October 1992 the plant mastered the production of wool mattress covers of own production.
In December 1994 Antopol cotton-spinning enterprise was reorganized into a subsidiary Kobrin industrial and trading company "Suzorie" representing economic and legal autonomy.
In 2003 the company acquired autonomy (separated from the firm "Suzorie) turned into a joint-stock company (certificate number 04426 from 14.11.2003) and was included to the unified state register of legal entities and individual entrepreneurs with number 200352162.
The main directions and objectives:
− Production of cotton and cotton products;
− Sheet wadding production;
− Manufacture of yarn;
− Manufacture of garments;
− Implementation of consumer goods through the enterprises of wholesale and retail trade.